Top 5 Entrepreneur Magazines of India / World
Pulling up your sleeves as an entrepreneur? Trying to figure out different ways to do your business? What you really need at such an hour is thorough knowledge of the up and coming trends in the world of business. You need to know the latest tools that help people out in their business dealings. You need to know all that there is to know about business.
For entrepreneurs who like to keep in touch with emerging trends, there are various magazines which might just be the right help. You will see that these magazines discuss about the various entrepreneurs, how they do their business, and what makes them tick.
Here are top five entrepreneur magazines of the world that might benefit you. Probably reading these magazines might really help you.
Inc.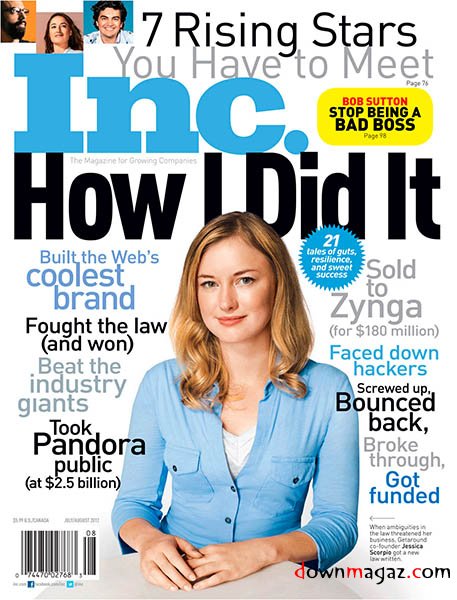 If you have been gearing up as an entrepreneur for some time now, you must have heard of this magazine for sure. This magazine is known to guide the entrepreneurs around the world. The first issue of this magazine was released sometime in 1979. The magazine is known to give out a list of top 500 fast growing private companies in U.S. This list was first created in the year 1982, and companies have been adding onto and being removed from this list ever since.
Entrepreneur
One of the most informative entrepreneur magazines of today's time and age! It is known to carry all sorts of stories that are relevant to the entrepreneurs. This magazine talks about small business, managing business enterprises, and relevant tools for management. It also talks about management and being an entrepreneur. You will find this magazine to be one of the most circulated ones when you talk of entrepreneurism.
Fast Company
This is the magazine of this time and age! You would find this magazine talking about issues and innovations that are not likely to be discussed by any other entrepreneur magazine. This magazine entered circulation sometime around 1995. It's focus is more on innovation, digital, technology, change management and other things. If you are a budding or new entrepreneur, who is looking at ways to take hold of their business, then this is probably the magazine for you. You can read all the latest stories in here.
Forbes
This magazine is popular not just in the entrepreneur circles but also in other circles. This is the big daddy of all the entrepreneur magazines that are being talked about in the current times. The first edition of this magazine was released somewhere around 1917. That was when this magazine was first introduced to the world. This is the most trusted magazine in the senior business and executive circles. This has cemented a bonding with the business circles and has given out data about true ways of businesses. You will find the rich and famous being talked about in this magazine.
Fortune
Who does not watch out for the Fortune 500 list? This magazine is popular in the business circles. It ranks the businesses by the revenue they earn, and this list is the most awaited ones in the business circles. Entrepreneurs gain a lot of knowledge from this magazine, and it definitely helps a lot of businesses progress in their paths.
There are quite a few business magazines, but these are the ones that have been rocking the business world for a while now.