Pregnant and Stylish: Maternity Fashion for Mum's to Be
Pregnancy can be an enthralling phase where not only the body but other things around too changes for the best. The joy of a life developing inside you can be matched to none and with the growing belly plus other pregnancy symptoms comfort becomes the most important thing especially when it comes to fashion.
It is mostly during the second trimester that you start thinking about maternity clothes as the body begins to grow and the regular clothes become uncomfortable or tight. More than fashion and style you wish for comfort but with maternity fashion you get it all comfort, fashion and style.
For a fashion conscious woman pregnancy doesn't stand in her stylish way as she knows trendy maternity clothes can make her look even more stylish with the natural glow. There are a wide range of options available to satisfy the clothing needs for all the three trimesters. Web stores catering to mother and baby care come out with designer maternity clothes that work well during pregnancy and postpartum needs. Shopping online for maternity clothes is not only fun but easy on the pockets too plus the choices are immense. From maternity dresses, jeans, tops, coats, jackets, beach wear, swim wear, shorts, party dresses, bridal gowns, pajamas, track suits, night wear all kinds of clothes are readily available in all maternity sizes.
Size does Matter
When shopping for maternity clothes you have to consider the right size as it is a tricky affair. It is often recommended to buy the same size of clothes that you usually wear in your pre pregnancy days. So for example if you wear a size 8 usually and during your pregnancy you have put on average weight then you can go for maternity size 8 but some women can move up to a size 10 or even 12 over the course of pregnancy. So when you start maternity shopping do keep the sizing in mind because the clothes you buy should fit you well. It should definitely not be tight and also not very loose giving an ill fit effect.
To get the right kind of fit during your pregnancy time avoid making bulk purchases instead keep your shopping routinely as the pregnancy progresses.
Quality Fabric
Another important factor to consider is the quality of the fabric as pregnancy calls for comfort so the fabric should be soft, durable and comfortable to wear. Natural fabrics like cotton, jute, silk, khadi, modal are all breathable fabrics that will let you be at ease. Stretchable fabrics like Lycra or Spandex can also be a good choice as they can stretch according to the body type giving both comfort and support.
Avoid purchasing synthetic fabrics as they may contain formaldehyde that may cause skin irritation.
Weather Appropriate
Buy clothes that are weather appropriate so go for warmer clothes to stay cozy in winters and light and airy clothes during the summers. Whatever the season go in for natural fibers so you are comfortable in whatever you wear.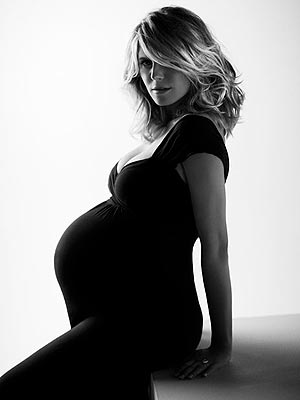 Lingerie Needs
When buying lingerie during pregnancy keep comfort first. As your body grows your regular lingerie may feel uncomfortable and tight so you need to invest in lingerie that can be worn during the pregnancy and for postpartum too. You can go in for feeding bras that would come in handy post pregnancy.
Extra Support
Besides the maternity wear you might also need extra support dealing with your pregnancy needs. Every pregnancy is different from the other and so are the needs. Some women might require abdominal belts to provide support for the abdomen, some might need body pillow for comfortable sleep while some require flat comfortable shoes as their feet swell up during pregnancy.
Whatever your pregnancy needs be it clothes or accessories, pregnancy is no stage to look unfashionable and drab. It is not every day that you get the natural glow and if you top it up with stylish clothes you would definitely feel like a million bucks. Maternity wear have gotten a facelift with designers all over the world catering to stylish pregnant ladies who even with comfort never like to go out of style.
Choose from an extensive collection of maternity wear for pregnancy and postpartum needs at www.babyoye.com, www.firstcry.com, www.stalkbuylove.com, www.jabong.com, www.myntra.com, www.hopscotch.in, www.zivame.com and more. Not only will you find a great collection for mum's to be but also great discounts on products making your maternity shopping all the more fun.